Whenever we are outside doing our outdoor activities, gnats are one of the bugs that come around us. These bugs are irritating and pose a threat to humans as they can carry bacteria and viruses with them.
It is important to get rid of them. But how?
In this article, we are going to discuss the best gnat repellents along with their pros and cons so that it's easy for you to choose any one of them. 
Best Gnat Repellents in 2022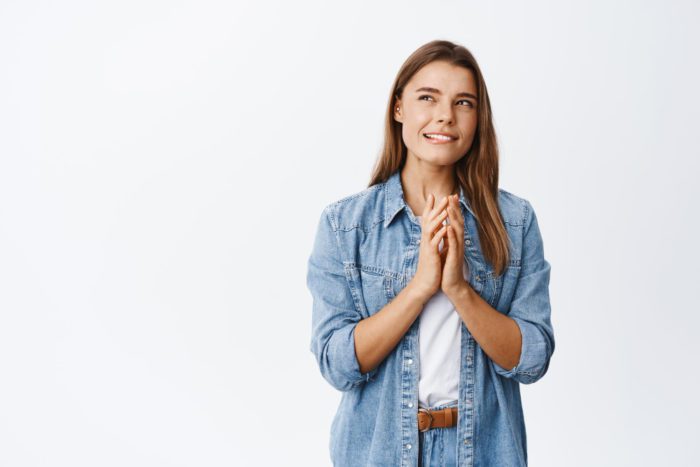 Gnats repellents can consist of both, natural components as well as chemical ones. There are a variety of things to look for in a gnat repellent, such as lasting hours, odor, composition, etc. 
To have a better understanding we are providing you a list of some of the best gnat repellents with all their features.
Sawyer Premium Picaridin Insect Repellent
If you are looking for a repellent that not only repels gnats but at the same time is safe to use, then Sawyer Premium insect repellent is one of the best you can have. This repellent is effective in detecting a wide range of insects and can be used on both skin and clothes.
It has a perfect balance of safety and effectiveness and is user-friendly too. It can repel insects such as mosquitoes, chiggers, sand flies, etc. It can protect against gnats for 8 hours.
It can be worn on the skin very comfortably and is ideal for outdoor adventures such as hunting, camping, fishing, etc. It is non-greasy and can be dried quickly. If you want to use it on plastic, you can go ahead as it won't damage plastics or synthetic clothes.
It is available in lotion as well as in spray form. Lotion lasts for 14 hours while spray lasts for 12 hours. The lotion comes in 2- and 4-ounce bottles while the spray is available in 4-3 ounce sizes.
To all those people who are confused about what to use, the lotion or the spray, here is your answer. If you want to use it on the skin, go for lotion and use the spray on clothing.
Pros
Can be used on the entire family 
Lasts for 12 hours
Effective against a variety of bugs
No damage to clothing
Available in lotions as well as in sprays 
Cons 
Makes skin oily
Spray bottles have risks of leaking
If not aimed properly, could waste spray
Repel 100 Insect Repellent
If you are a person who loves outdoor activities and is enthusiastic about outdoor adventures, then Repel 100 insect repellent is perfect for you. It doesn't matter how hard the conditions or the activities are, this repellent is effective in all those tough terrains.
It creates a barrier against gnats and other bugs such as mosquitoes, chiggers, fleas, etc. It offers 10 hour-long protection and contains 98% DEET to protect you in heavily infested areas.
It is available in various forms such as pump, aerosol, wipes, and lotion. The pump is perfect for outdoor activities, and because of its compact size, it can be put in any kind of clothes.
The aerosol is available in various ingredient concentrations. You can choose the appropriate one according to the length of your outdoor activity. Wipes and lotions are also there, which are very convenient to carry and easy to use.
It will not damage nylon, cotton, or wool. But plastics, leather, varnished surfaces may get damaged by it. Also, wash the treated cloth before wearing it again.
Pros 
Reliable due to the presence of traditional DEET pesticides
Effective in heavy gnats population
Lasts for 10 long hours
Cons 
No variety in sizes (larger bottles are not available)
No pleasant scent (due to the chemicals)
DEET may not work for everyone
Leaves oily residue on the skin
Bug Soother Insect Repellent
This insect repellent can be the first choice for those who prefer everything natural. Bug soother is a natural repellent that is made up of skin-loving ingredients such as glycerin, castor oil, vitamin E, purified water. 
In addition to this, it has got lemongrass oil blended with vanilla which gives it an amazing scent. This smell is loved by the people and is hated by the bugs.
It can repel gnats, black flies, sand fleas, even some mosquitoes. It needs to be rubbed when using it. It works as your defender that protects you from irritating bugs. It helps you protect your adventure time.
It is mostly used during biking, golfing, hiking, fishing, etc., and can be used by outdoor enthusiasts, kids and pets.  It can even be applied to farm animals such as horses, chickens. It can be used on tigers as well to make them bug-free.
Pros 
Safe for pets
Works on a wide range of insects
Easy to carry
Cons 
Swamp Gnat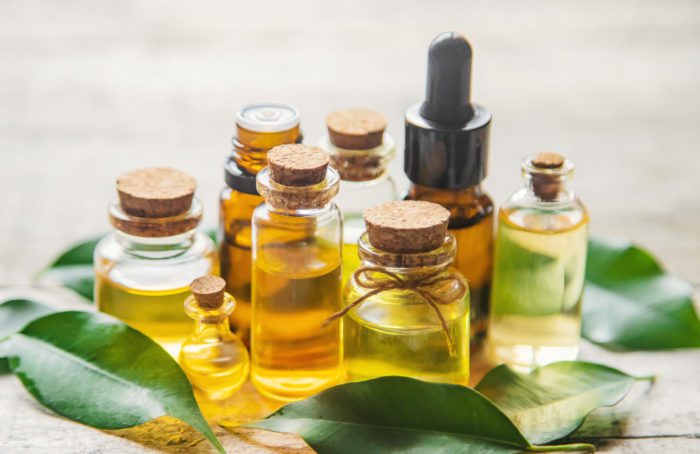 Its main feature is that it is Deet-Free. It uses natural oils such as soybean oil, geranium oil, geraniol, lemongrass oil, and rosemary oil to repel gnats. All these ingredients are plant-based and can repel gnats along with no-see-ums, flies, mosquitoes, etc.
As it is completely Deet-Free and has no pesticide in it, it is family safe and can be used with pets and children. 
Its alcohol-based formula makes it non-greasy. It can be absorbed easily and is gentle on the skin. The spray feels light and refreshing on the skin and is also resistant to sweat.
Its smell is more pleasant when compared to other Deet-Containing insect repellents. The plant oils give it a mild lemongrass scent.
It is long-lasting thus protecting you and your family from bugs for a longer period and can be easily stored due to its small size. It is generally used for sports, kayaking, biking, camping, etc.
Pros 
Natural ingredients composition
Deet- and pesticide-free
Pleasant smell
Gentle on the skin 
Easily absorbed
Cons 
Not all natural
Doesn't last for a longer time
Buggins Insect Repellent
Just like the swamp gnat, Buggins is also a natural insect repellent. It is made up of plant-based active ingredients such as geraniol, peppermint, lemongrass, and clove weighing around 8 ounces.
Buggins natural is a pleasant-smelling (vanilla rose mint scent) fragrance spray that can reduce bites from gnats, buffalo gnats, turkey gnats, no-see-ums for up to 2 hours. It is Deet-Free and can be used on the whole family.
It is a  blend of essential oils and is non-sticky or greasy due to its natural formula. Many people use it with Deet and the results are the same. So use it without Deet or with Deet, it is effective in both cases. However, change its composition only when you have proper knowledge of it.
Pros 
Lasts for 8 hours
Has natural oils in it
Deet free
Easy to use
Cons 
No Natz Repellent Spray
This insect repellent is a handcrafted formula that is made from essential oils such as rosemary oil, lemongrass oil, geranium oil, citronella oil, olive oil, and coconut oil. 
In addition to being Deet-Free, it is hypoallergenic and safe with synthetics. Its formula makes it non-greasy and provides it with a pleasant fragrance. It works well against gnats, mosquitoes, no-see-ums, and sand gnats.
It is portable due to the availability of a 2oz pump spray. It can be easily fit into a pocket, purse, or backpack thus making it portable. Remember to follow all the instructions when using on children and pets (pet-friendly).
It can be used for many outdoor activities such as camping, hiking, fishing, golfing, etc. 
Shake it well before using it. After shaking, apply liberally to the exposed part of the body. You can reapply it after swimming, sweating, or towel drying if needed.
Pros 
Made up of natural ingredients
Contains essential oils
Deet free
Cons  
On heavy activity, it has to be applied more often.
How to Choose a Good Gnat Repellent?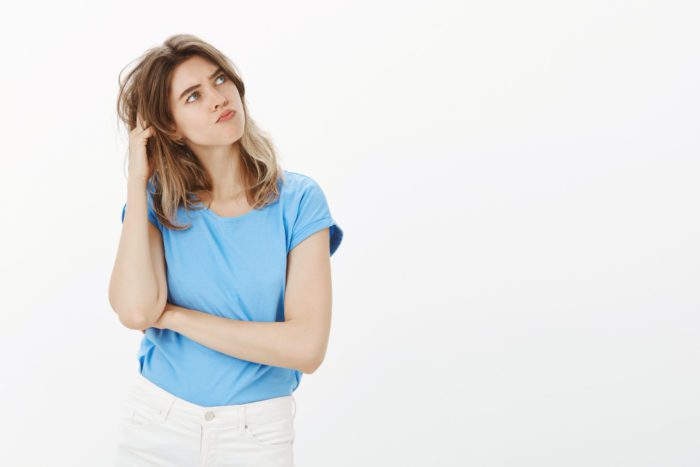 Most of the gnat repellents are similar. Because of this, it sometimes becomes difficult for people to choose a repellent. 
To avoid this difficulty, we are providing you with some factors that you should consider while choosing a gnat repellent.
Be cautious while buying natural repellents. All these products claim they can repel insects with the help of essential oils but it is only true for products that have lemon eucalyptus oil in them.
Do not get confused by the chemical composition. Not all the ingredients present in the repellent are active. Sometimes multiple ingredients make the repellent less effective and can even have side effects too.
Never go for a combination sunscreen insect repellent product. Sunscreen needs to be reapplied frequently and repellents don't require that. Over-applying the repellent can damage your skin.
Buy those repellents which suit your budget and needs.
How Long Does Gnat Repellents Last
This question does not have a universal answer. All the repellents last according to their composition. Some may last for 10 hours while some may last for just 2-3 hours.
All these results are due to the chemicals or the oils gnat repellents are made up of. Sometimes, the manufacturer adds extra ingredients just to add some extra hours of activity. 
Conclusion
A variety of products creates lots of confusion but when you understand your needs, you may end up choosing a good insect repellent. In this article, we have covered some of the best gnat repellents along with their pros and cons.
Reading them properly will help you in choosing an appropriate gnat repellent and thus you can protect yourself from the attacks of gnats.